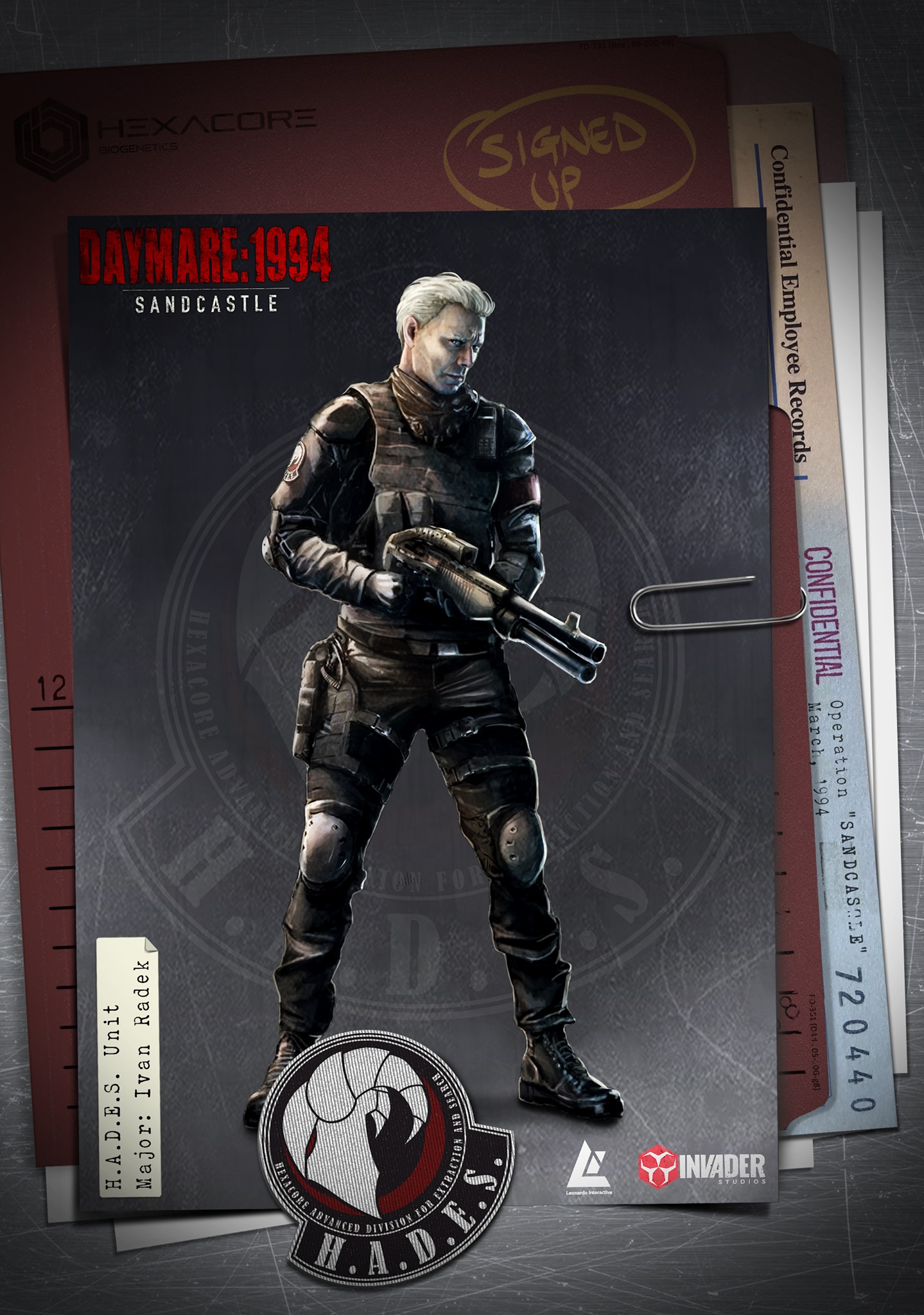 Major: Ivan Radek
"… I know you promised to protect and watch over her at any cost, but this time the stakes are too high.
What I need now is the Radek I have known ten years ago and the one I selected to be the Major of my H.A.D.E.S.
Don't let me down, Ivan! I'm sure I can count on you… but when we'll be down there, remember that my orders stand."
—
Get the equipment and brace yourself, operation "Sandcastle" is kicking off!
#daymare1994sandcastle is going to hit your PC and console in 2022.
Wishlist the game here: https://bit.ly/3ghPr8C