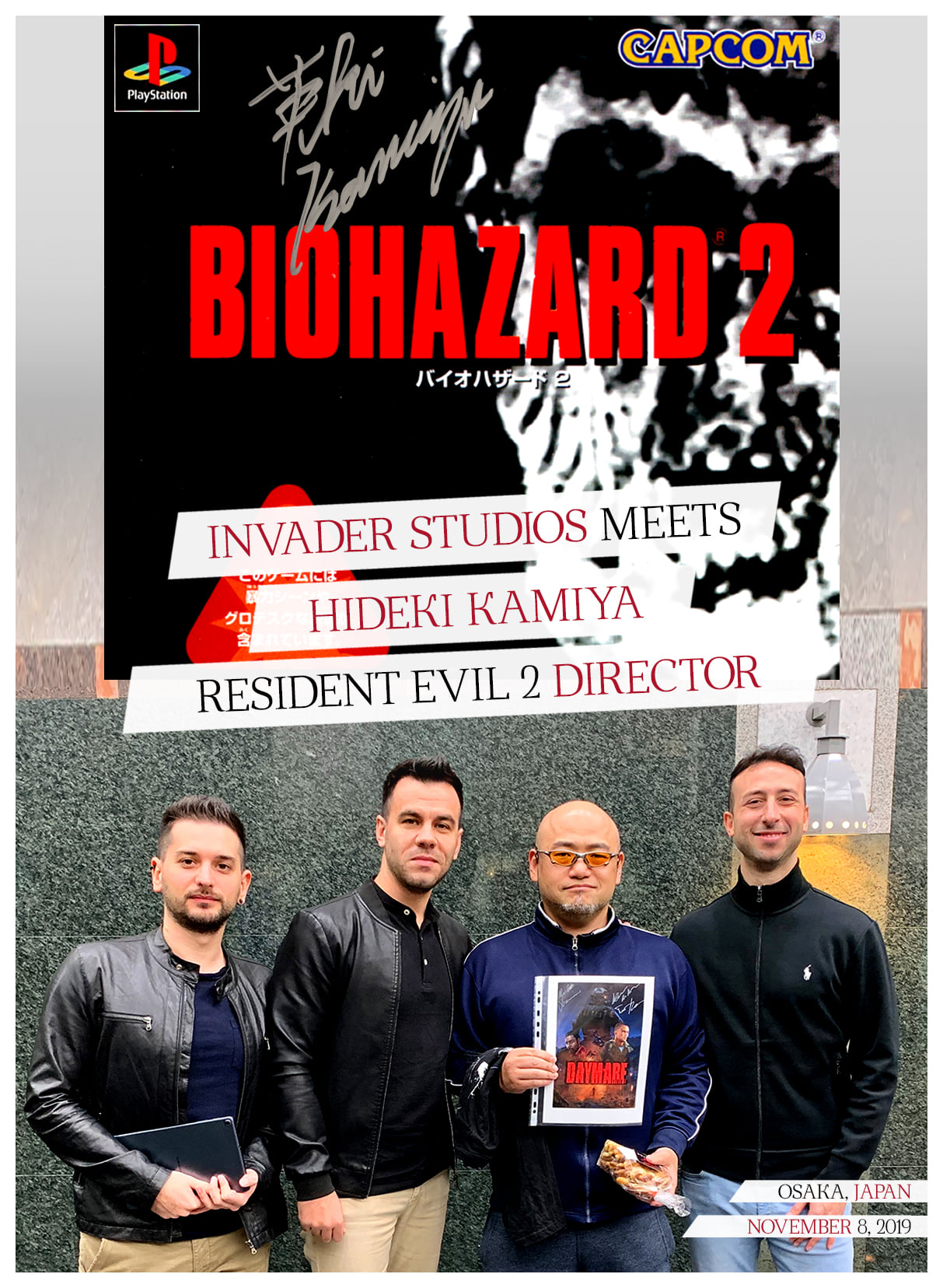 SURVIVAL HORROR JAPAN TOUR – STAGE #2
Today, we wanna unlock another memory with you.
Osaka, November 8th, 2019. On this date, we reached the Platinum Games building to meet one of the more popular and loved Legends of the industry, the great Hideki Kamiya.
Cannot never forget his kindness and appreciation for us and our #daymare1998
A fantastic day in an amazing city, but it was just the second one of the tour.
See you next week for the third episode!Remind you can get Daymare: 1998 on PC, PS4 and Xbox One and wishlist #daymare1994sandcastle following the links below:
STEAM: https://bit.ly/2UCvJOe
PS4: https://bit.ly/3z6GnM1
XBOX ONE: https://bit.ly/3giPjXl
WISHLIST: https://bit.ly/3ghPr8C