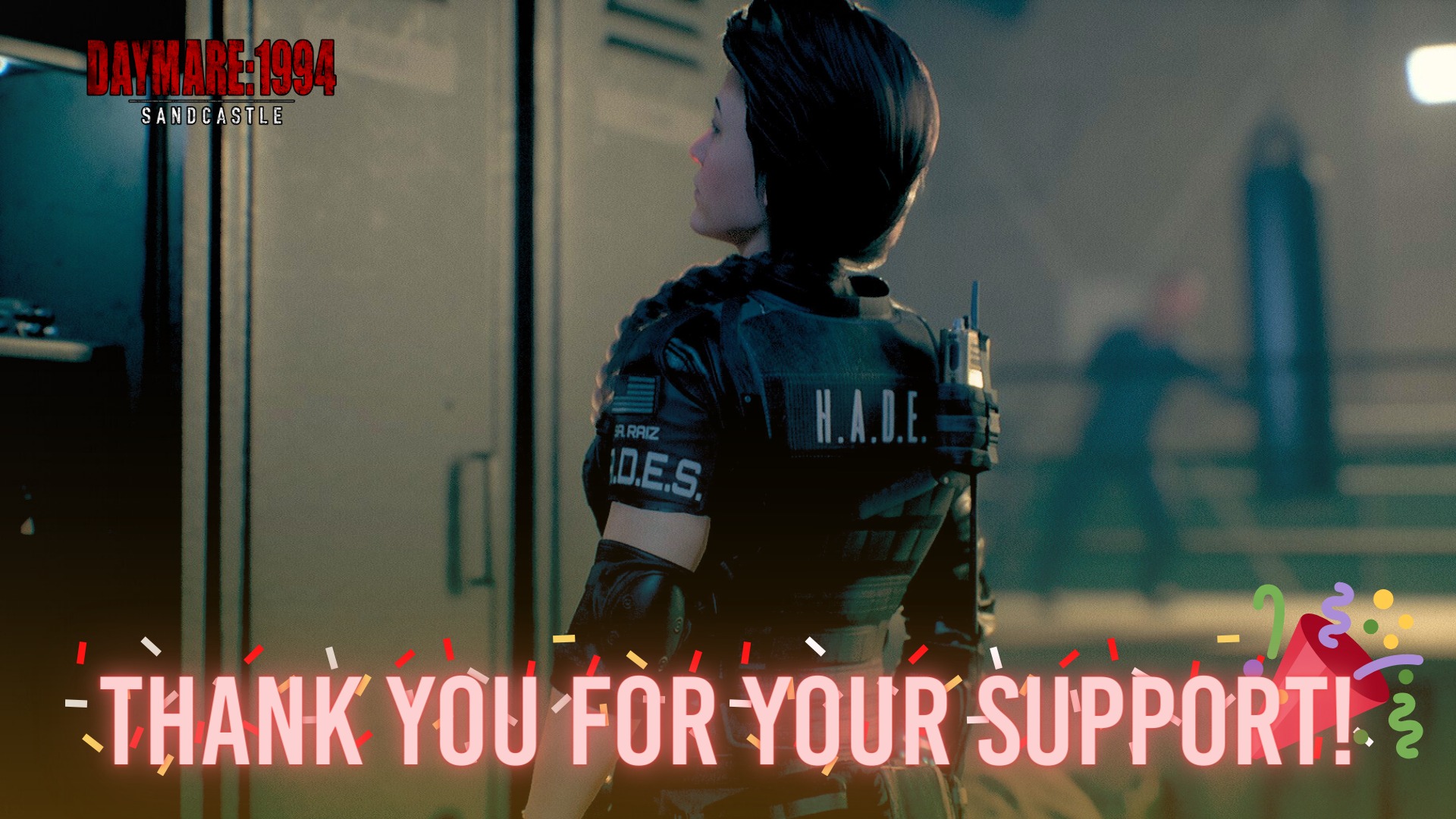 It's been a whole week since Daymare: 1994 Sandcastle 's release!
We wanted to take a moment to say a huge THANK YOU to everyone of you who supported us with your comments, messages and reviews!
What's next then? We are working hard on a big Patch containing improvements based on your feedback – in the meantime we are fixing issues reported on some version of the game.
We thank you again for the love and support you showed us and we can't wait to share more with you!!
Check here for all the info you need:
https://linktr.ee/invaderstudios
If you want to share more feedback, read the latest updates or simply talk about Daymare, join us on our Discord server here: https://discord.gg/VWjVF9h6FT