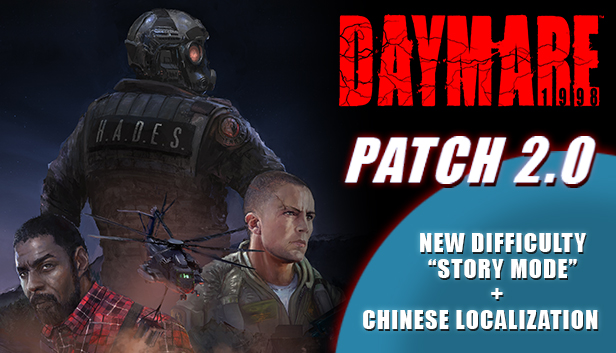 Daymare: 1998 – Patch 2.0
We are listening to our community! And what follows is your and our visions combined.
The newest Patch introduces "Story mode" – an easier alternative difficulty putting focus on the story.
Simplified Chinese has been added as a new localization language and we fixed another batch of Bugs.
More big news to come soon!