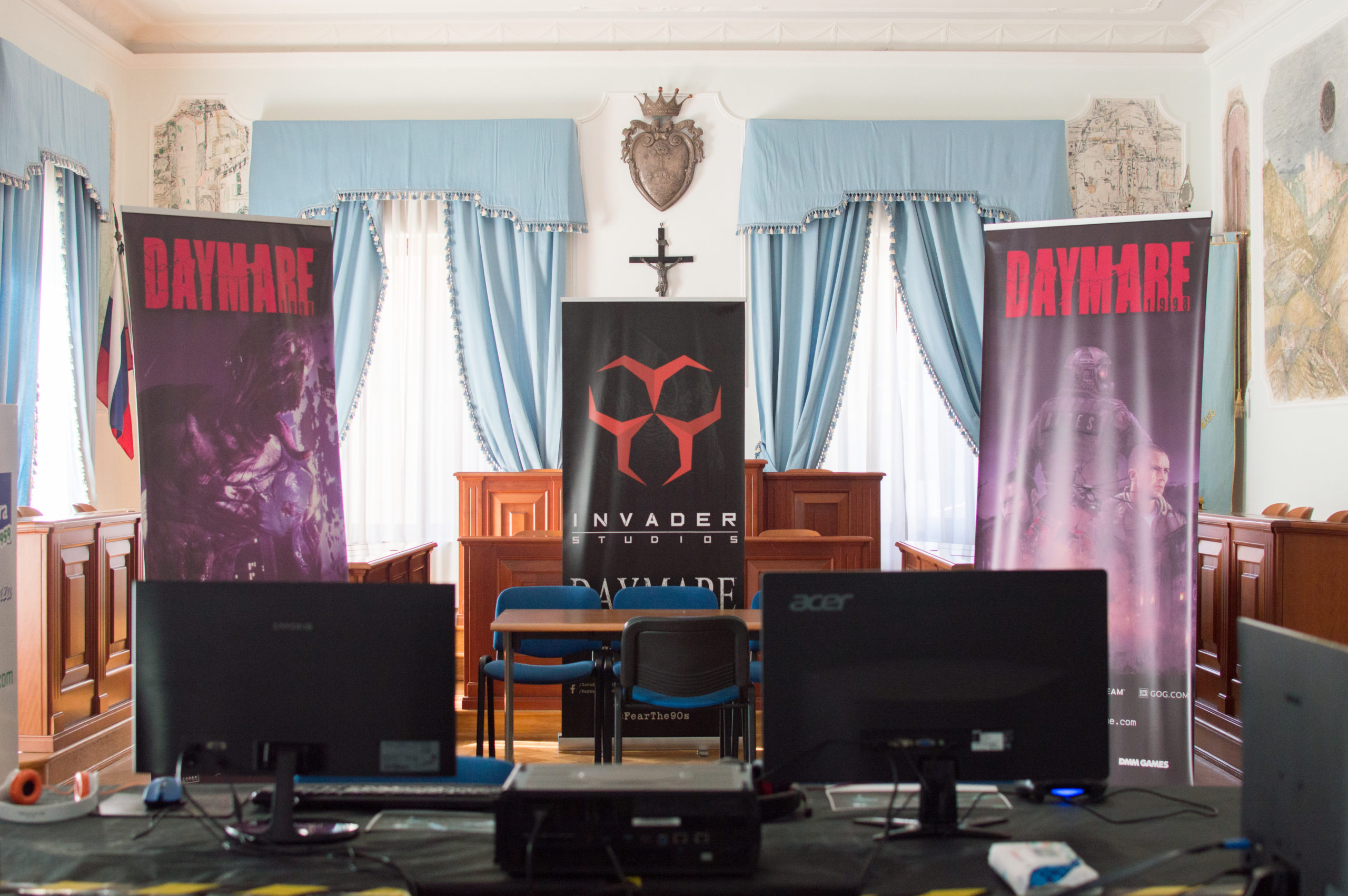 Daymare: 1998 – Japanese Press Tour
Greetings to you all!
We wanted to share something special with you! In case you were wondering, how the console port is going, here the answer!
On the 17th of January, we had the pleasure to welcome our Japanese friends from DMM GAMES and Journalists to test the current PlayStation 4 and Xbox One versions. It was a blast! With mutual respect, we were having a great time together. Check out the photos from the first, hands-on day in the town hall of the beautiful city of Olevano Romano.