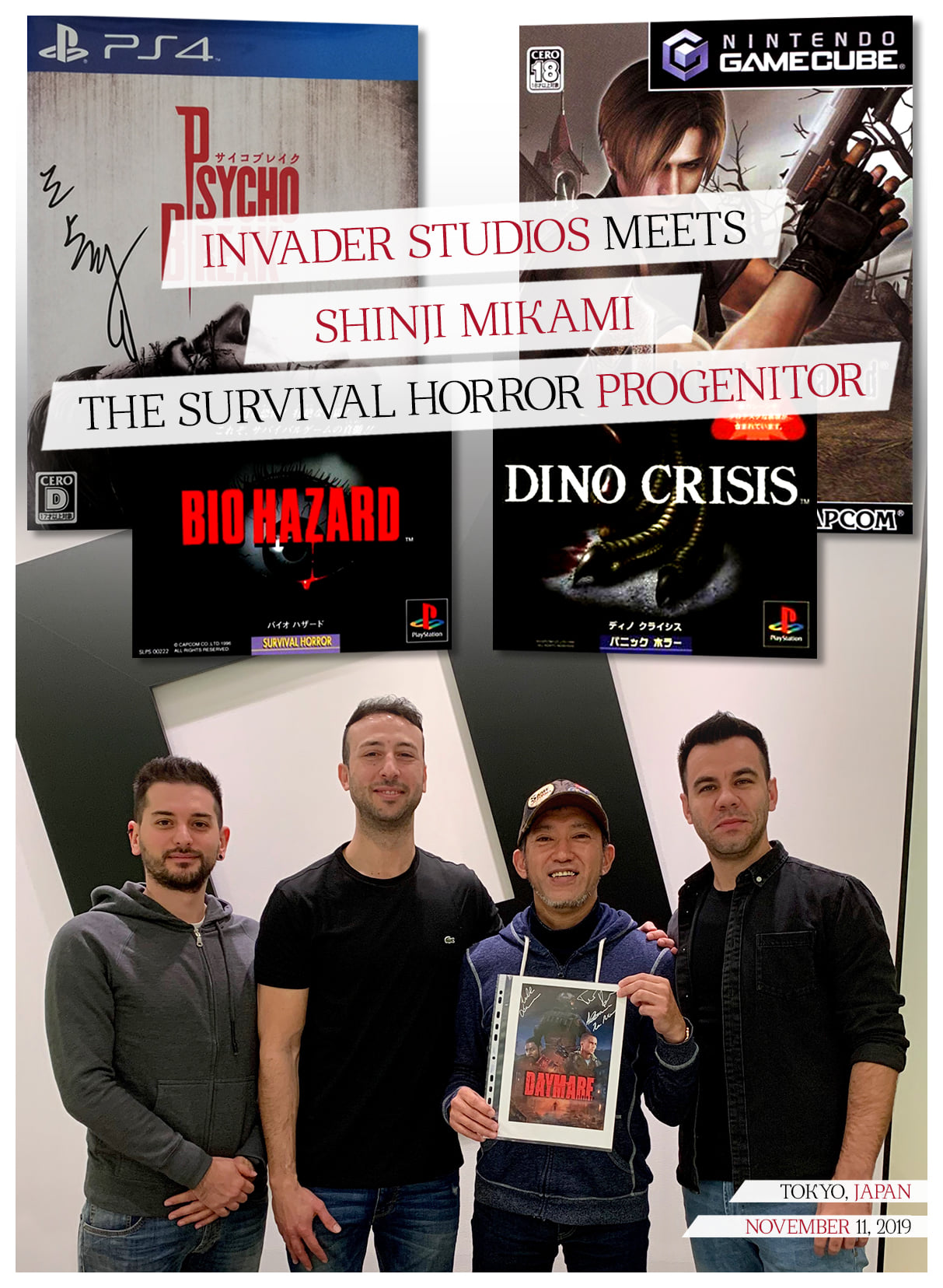 The Japanese Survival Horror Tour is here again!
Today, we want to share with you the moment we always dreamed about for the last 25 years. On November 11th 2019, in fact, we had the chance to meet the Survival Horror father. The Legend himself. Hosted in the Bethesda-Tango Gameworks offices, in the heart of Tokyo, we finally met Shinji Mikami.
We were speechless of course, shaking the hand of the person behind our passion, our dreams, and also our will to be developers.Thanks for what you've done for us and for all the fans around the world in the unforgettable 90s, and also for showing us your appreciation for our Daymare: 1998!
Remind you can get #daymare1998 on PC, PS4 and Xbox One, and wishlist #daymare1994sandcastle following the links below:
STEAM: https://bit.ly/2UCvJOe
PS4: https://bit.ly/3z6GnM1
XBOX ONE: https://bit.ly/3giPjXl
WISHLIST: https://bit.ly/3ghPr8C