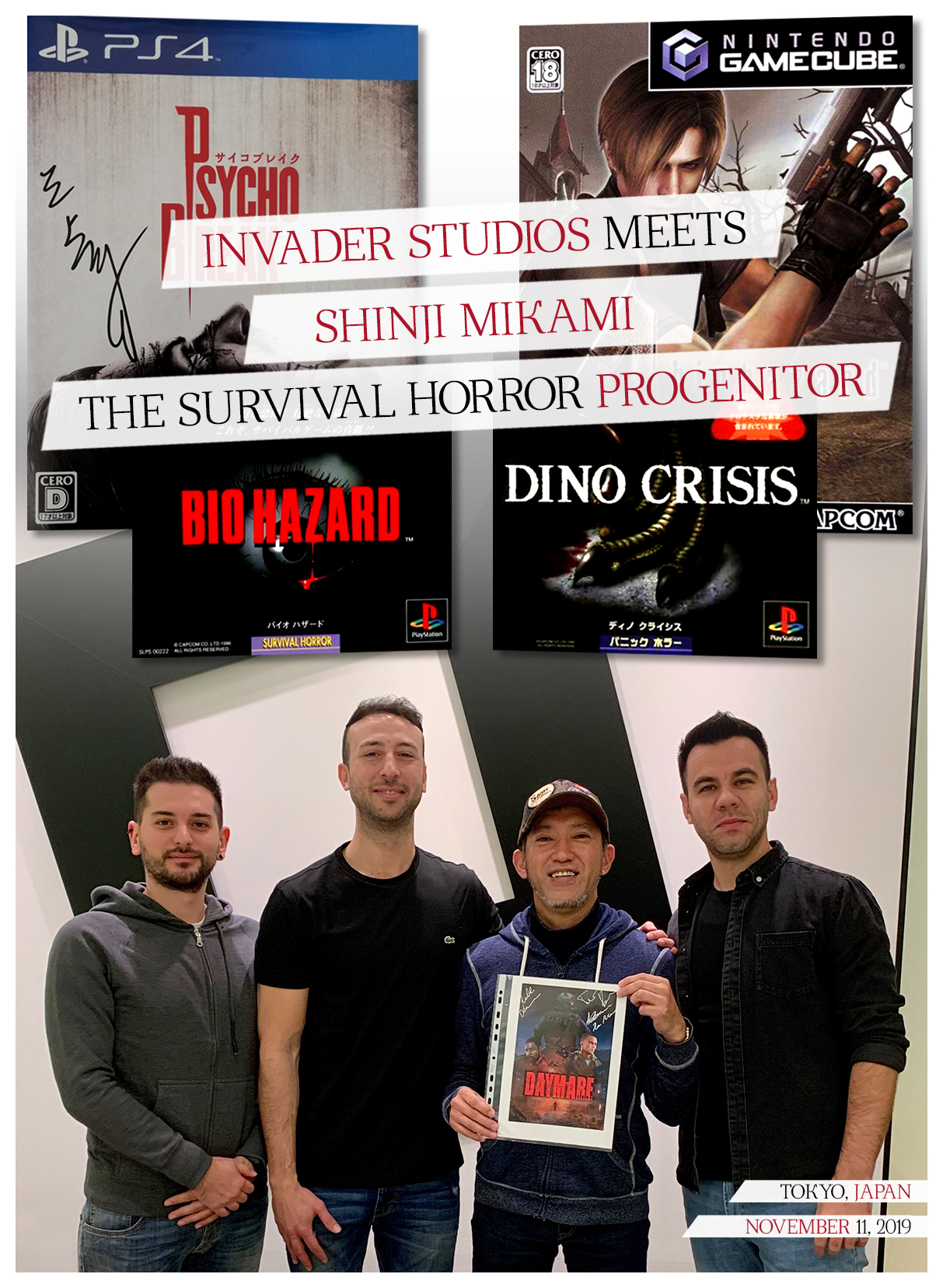 Invader Studios meets Shinji Mikami, the Survival Horror Progenitor!
Ladies and gentlemen! Meet Mr. Survival Horror himself, Shinji Mikami! The father of Resident Evil!
This post is for us very important because Shinji Mikami is and was our greatest inspiration. Without him, there would be no RE as we know it and probably no DAYMARE: 1998.
Thank you for your work, and all you have given to the world!
And for you guys, we wish you a great new years eve, and a perfect 2020!