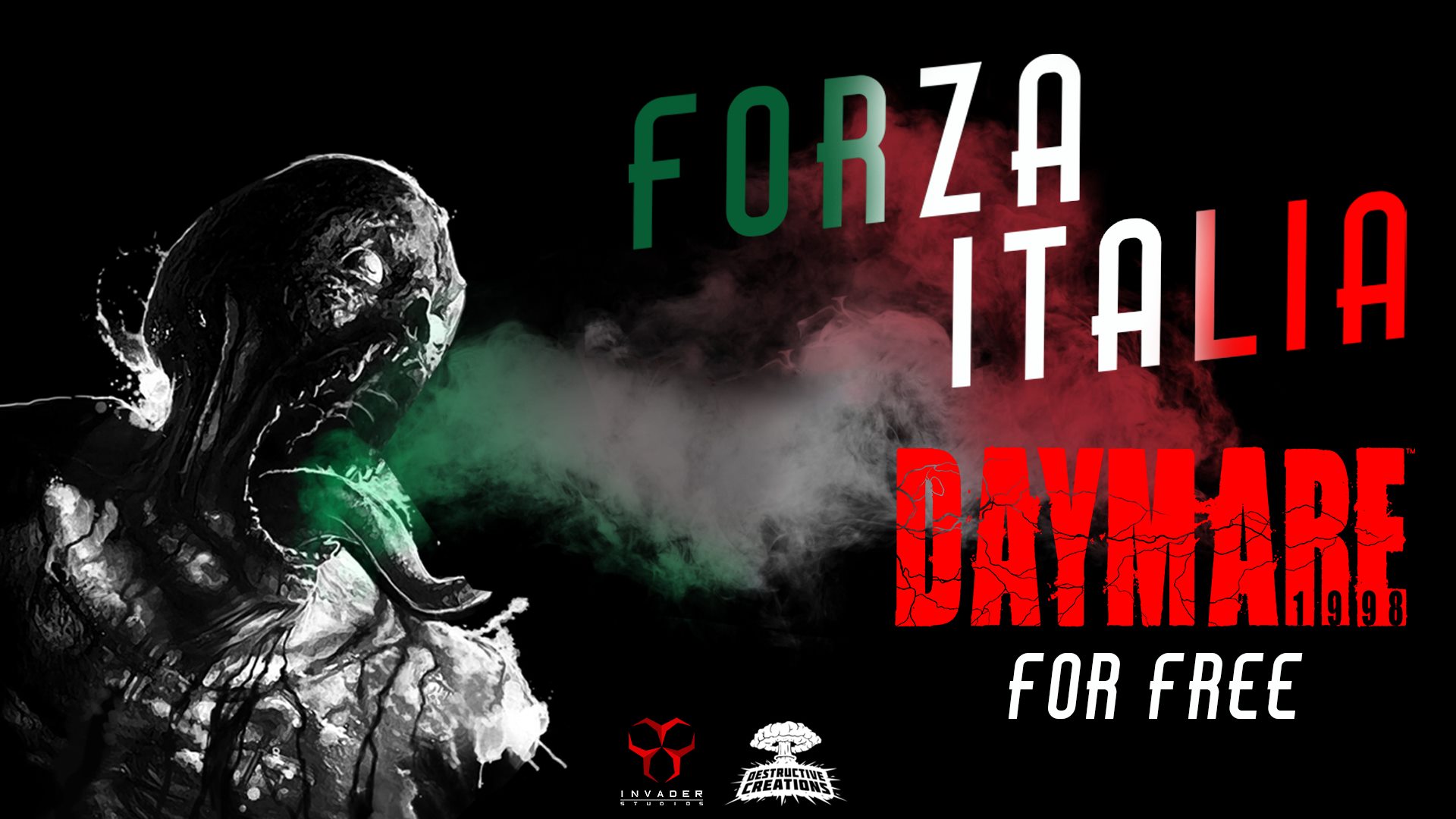 Forza Italia – Daymare: 1998 for FREE!!
Insieme al nostro publisher, Destructive Creations, abbiamo deciso di dare una mano ai nostri connazionali e compagni giocatori in questo periodo così difficile.
Ragazzi e studenti italiani, seguite il link qui sotto e fate vostra una chiave Steam completamente gratuita di Daymare: 1998!
www.destructivecreations.pl/giveaway
Validità: Martedì 21 Aprile alle 14:00 – Venerdì 24 Aprile alle 18:00
– – –
Forza Italia – Daymare: 1998 to the rescue!
Together with publisher Destructive Creations we lend a hand to our fellow gamers in these difficult times.
Students in Italy, claim one of 10 000 free Steam keys for DAYMARE: 1998!
www.destructivecreations.pl/giveaway
Giveaway period: Tuesday 21 April 14:00 – Friday 24 April 18:00
Stay safe! Stay healthy! #stayathome