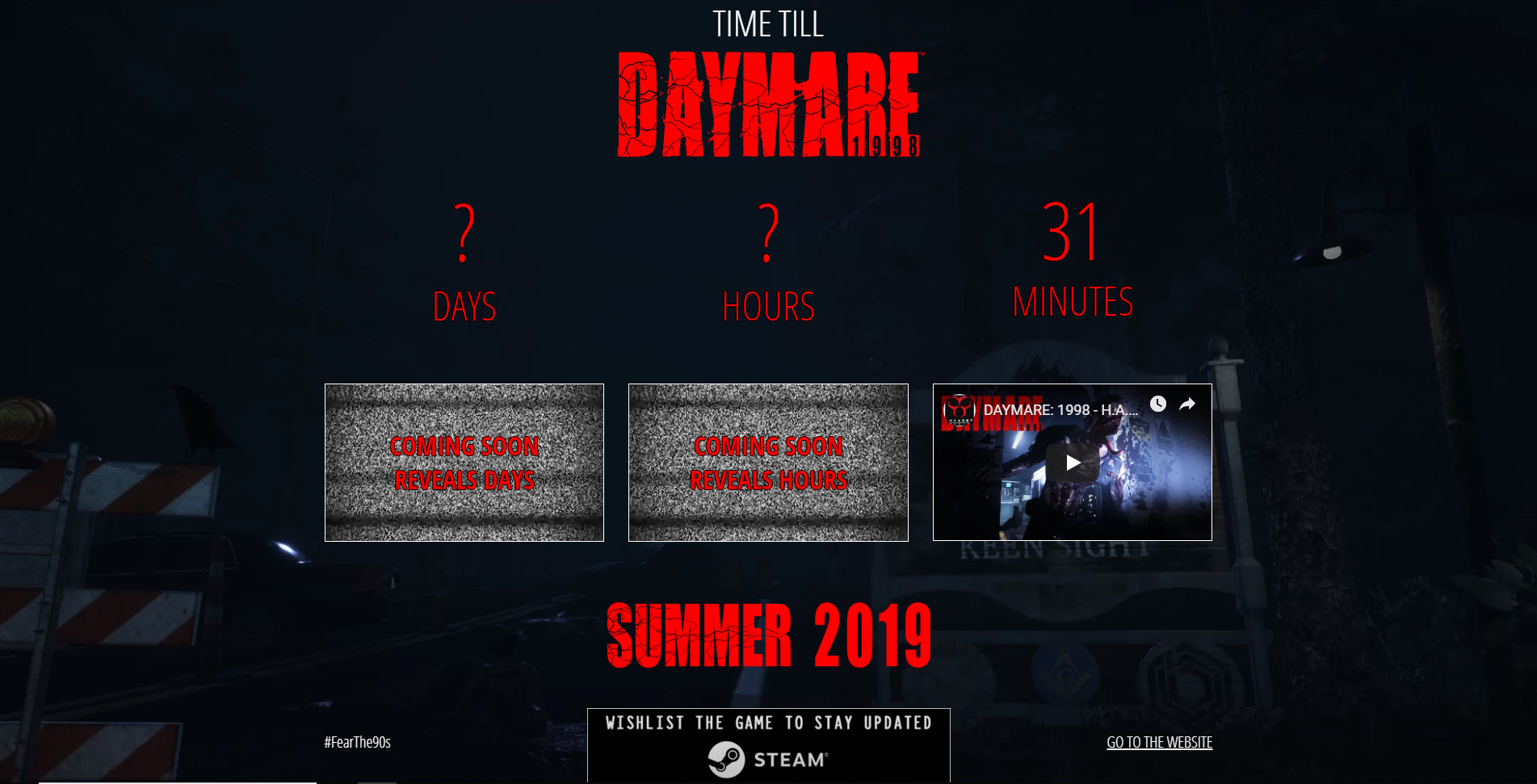 Daymare: 1998 – Site Countdown
Thank you! For all your support that gives us strength to push this game beyond our limits. It means a lot to us!
Today we want to share a Daymare: 1998 countdown clock as YOU deserve to be the first to know once the release date is revealed.
After years of struggling we are almost there, finally!
We want to share this moment with you, so join in!