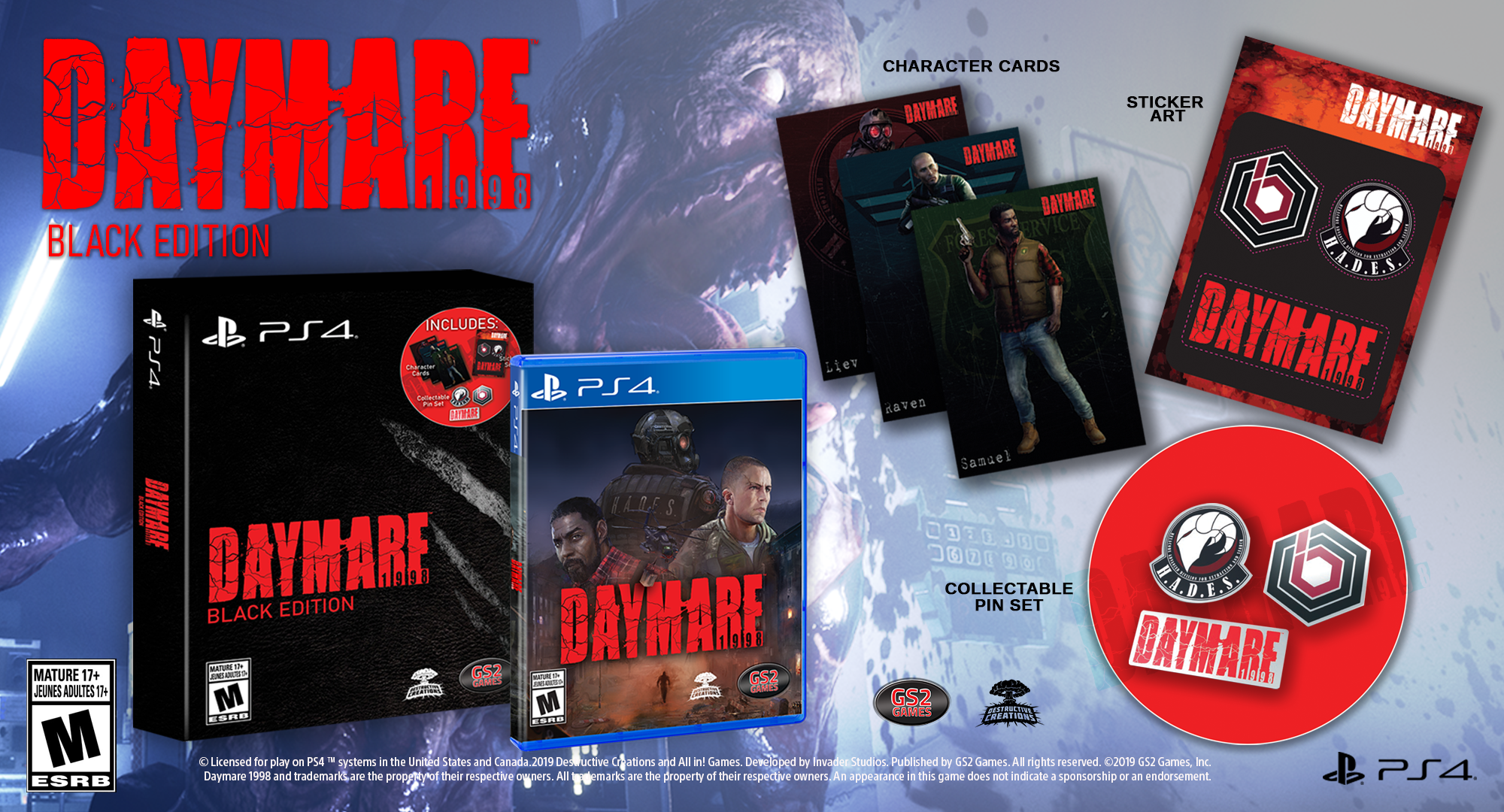 Daymare: 1998 "Black Edition" for collectors confirmed for the US market
To awaken your darkest dreams, we needed something dark! Actually more than dark! We needed it premium BLACK!
As the darkness spreads! America is also covered with the shadows, worry not as we got you covered agent! Break it open! Its a secret package for you!
Daymare: 1998 BLACK EDITION for PlayStation 4 is NOW available through GameStop (America) for those willing to take on the mission!