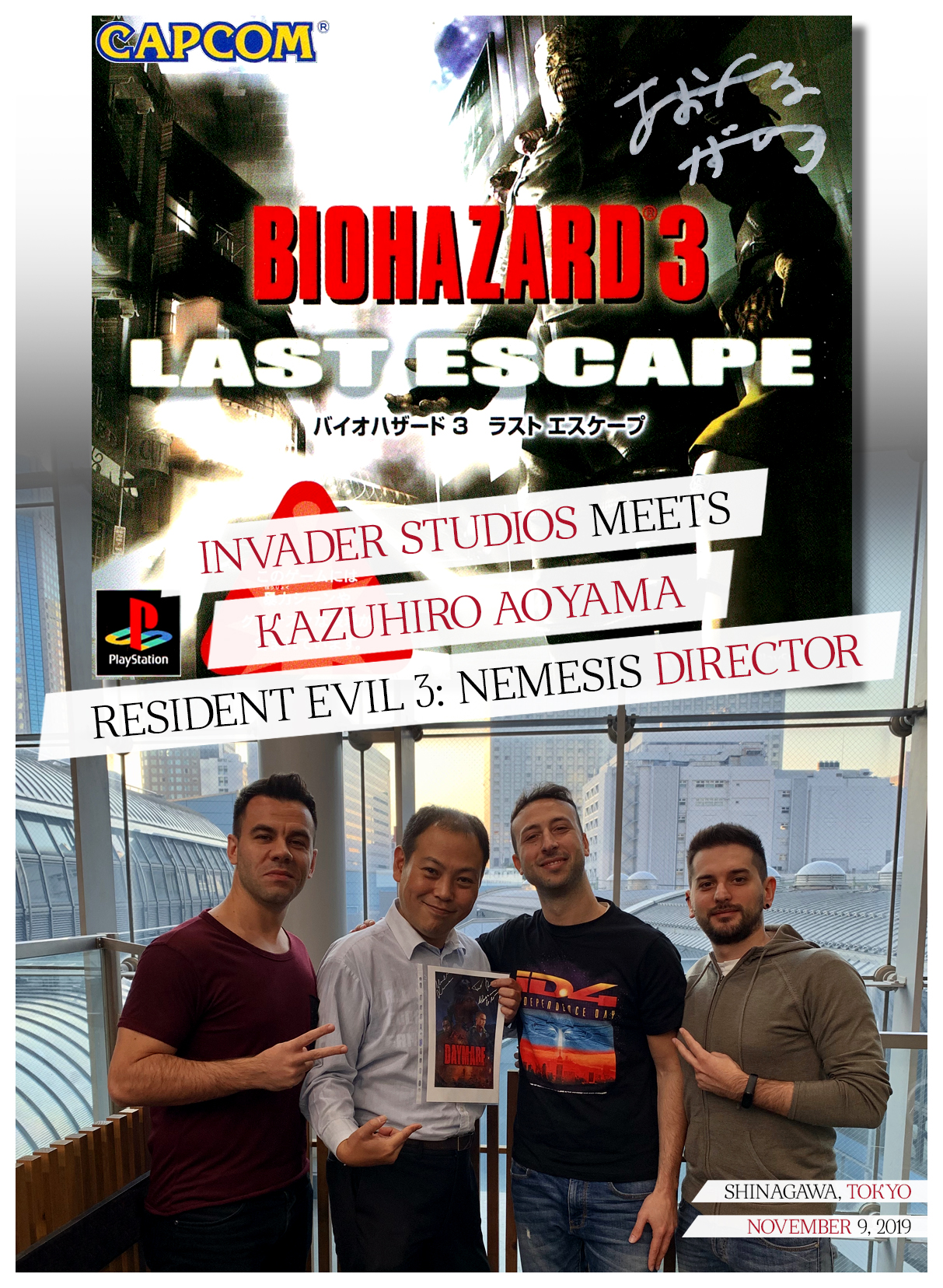 Invader Studios meets Kazuhiro Aoyama, Resident Evil 3: Nemesis Director!
Are you excited about the RE3 remake? We are for sure!
Kazuhiro Aoyama is the director behind Resident Evil 3: Nemesis. What a Legend this guys is.
We had a great talk during lunch with him. He was telling us about various secrets, and more in the original game!
We want to give a big shout out to him as he helped us in the early stages of DAYMARE: 1998 development!
Thank you so much!