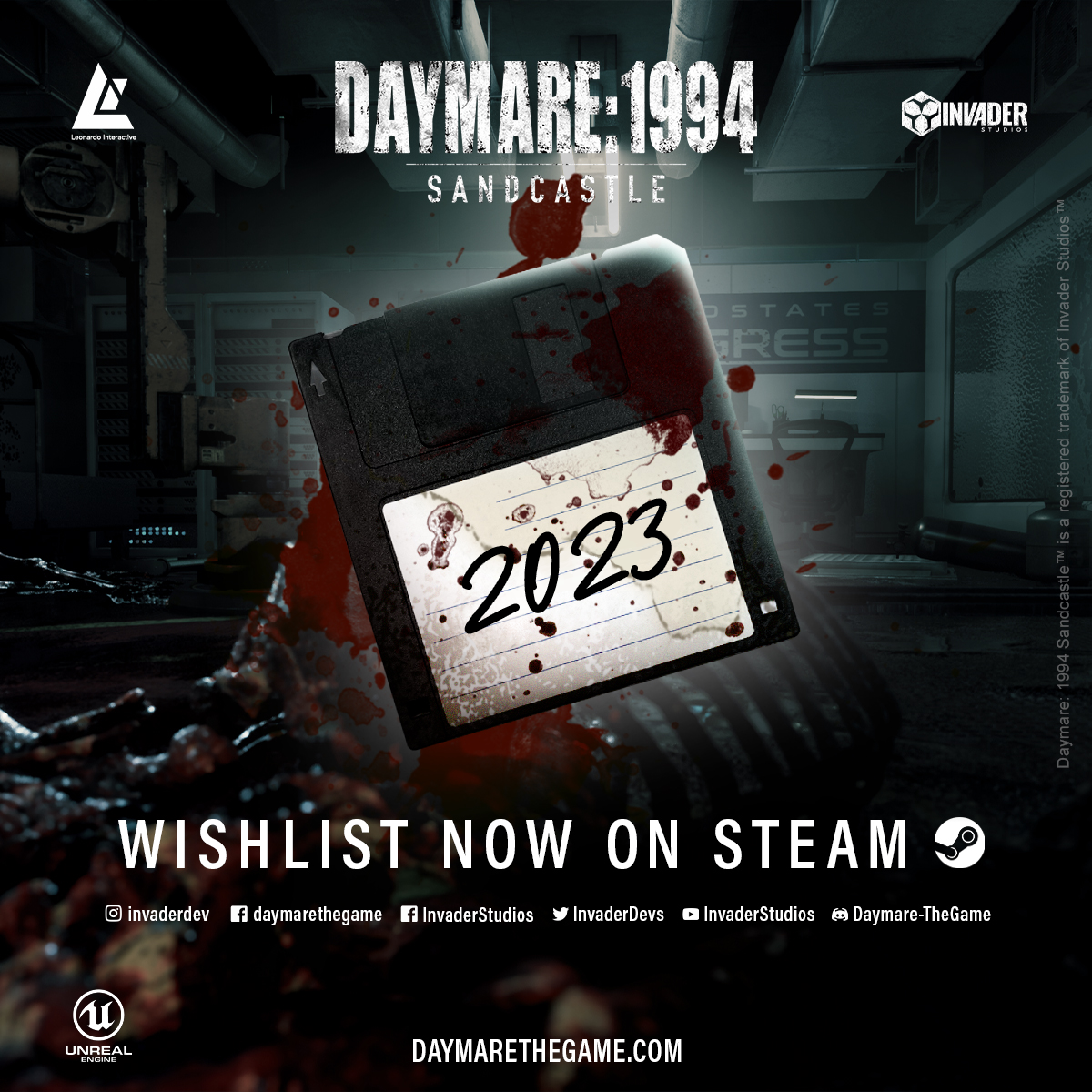 Happy New Year from Invader Studios!
It's time to say thanks and farewell to this long, intense year!
We're pretty sure you enjoyed your run away from a #plague of rabid rats, or fighting nordic deities during the #Ragnarok. Or maybe some of you did prefer riding towards the #horizon facing huge robotic machines or massacring horrific abominations in a deep space prison on #Callisto. Each way, so many things to do in one year only!
We've been silent for while but we're eager to make some noise in 2023 and let you play a completely new form of survival horror🧟‍
#daymare1994sandcastle is closer than you might think and we looking forward to letting you finally taste it
Wishlist it on Steam and Gog.com following the links below:
Steam: https://bit.ly/3ghPr8C
Gog.com:https://bit.ly/3PKAVXN
Happy New Year to you all and see you in a while!
#daymarethegame#NoPlaceIsSafe#happynewyear2023