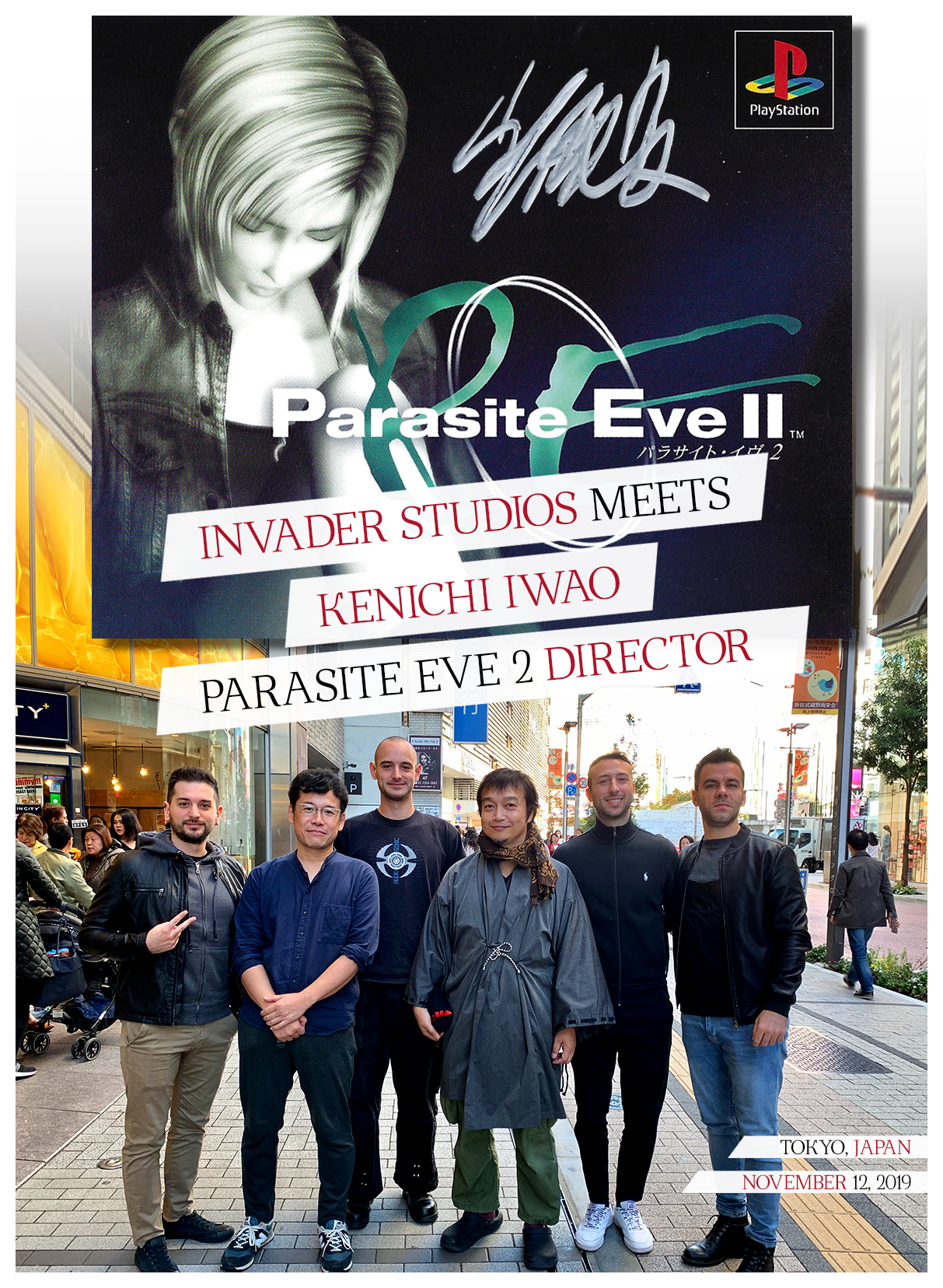 Invader Studios meets Kenichi Iwao!
We had the great honor of meeting a true Legend. Kenichi Iwao, the director of Parasite Eve II!
We are truly blessed that we had the opportunity to meet the guy who had such a great influence on the gaming world with the Biohazard series.
He is a very inspiring and cultured person. We're looking forward to the next meeting!