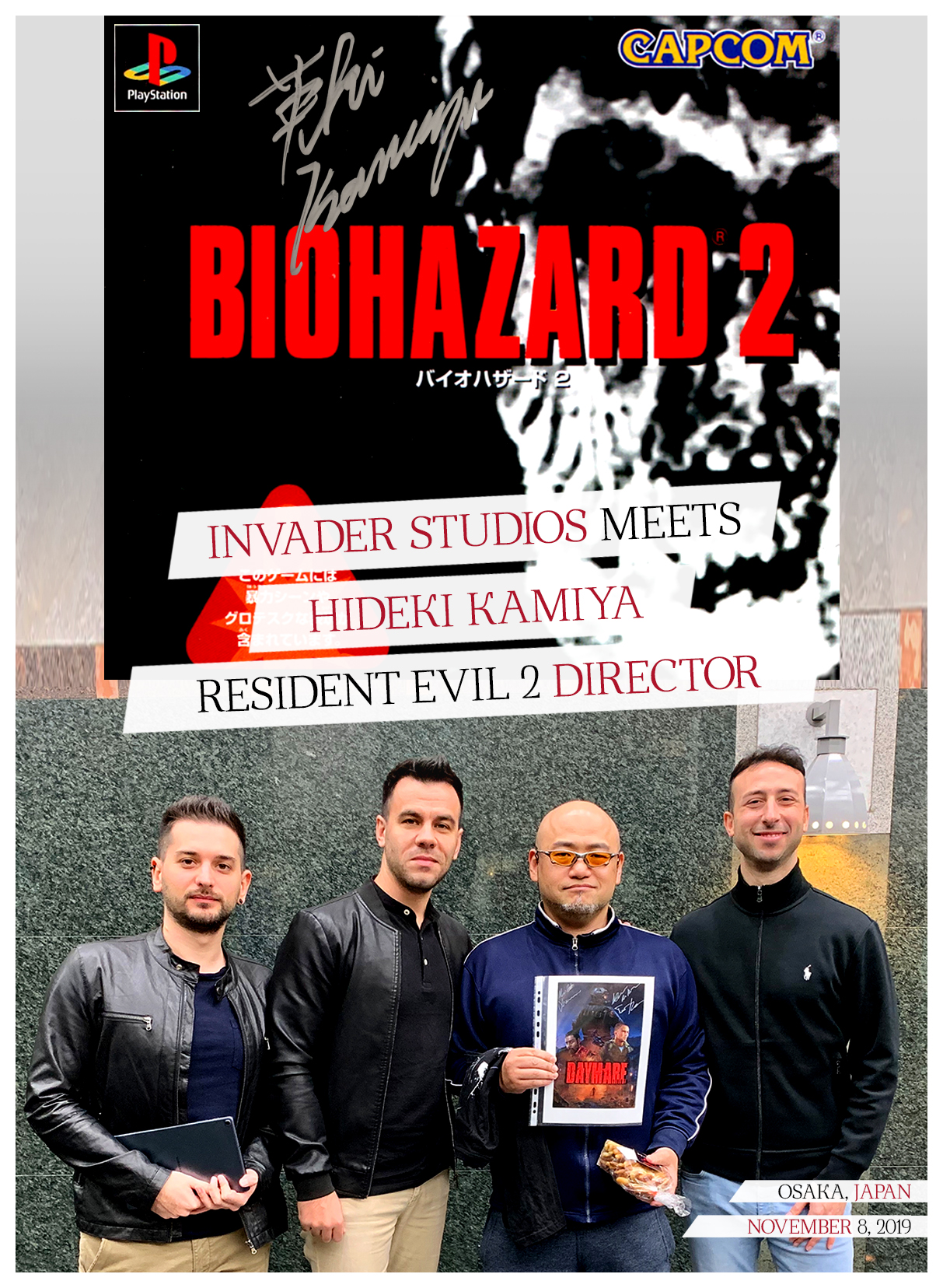 Invader Studios meets Hideki Kamiya, original Resident Evil 2 Director!
Part IV of this amazing adventure! Meet Hideki Kamiya! Director of the legendary Resident Evil 2!
This guy is still one of the most important people in the Gaming industry, being a key producer/director at PlatinumGames Inc.
We are extremely blessed that we could meet him in person. Even more, he had a lot of good words for us and DAYMARE: 1998. LEGEND!