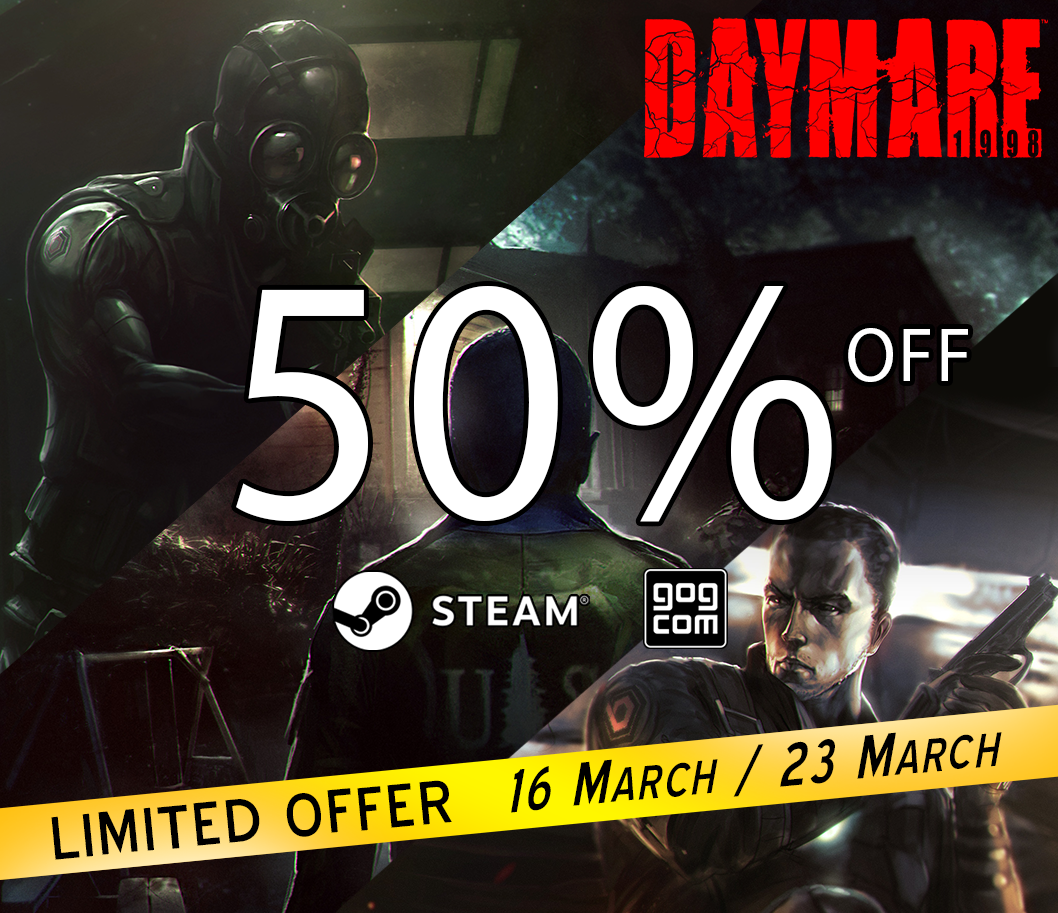 Daymare: 1998 50% OFF on Steam and GOG
Hi Guys!
Locked up at home and bored due to the state of emergency? Don't worry as we got you covered for your daily doze of thrilling excitement!!!
DAYMARE: 1998 is here to awaken your darkest dreams! Starting from now it's 50% OFF on Steam and Gog.com!